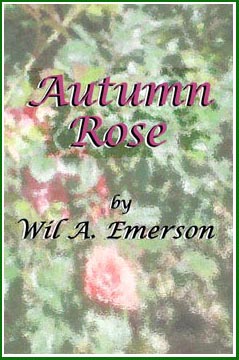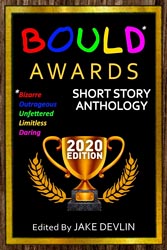 Below is a list of all of my novels and short stories that have been converted for e-readers so far, along with ordering links directly to Amazon.com for Kindle editions, Barnes & Noble for Nook editions, iTunes, and Kobo for all e-reader formats or apps to convert for those formats -- as well as Smashwords. And, new in 2020: the BOULD* Awards 2020 Short Story Anthology, which contains three of my short stories (one of which won third place), and is available both in e-reader format and PRINT from Amazon.com!
Smashwords offers my stories in a huge selection of Ebook reading formats, including: Epub (Nook, Kobo, Sony Reader, and tablets), Mobi (Kindle), PDF (Desktop), rtf (BeBook), lrf (Older Sony readers), pdb (Older Palm devices), txt (Archival; contains no formatting), and HTML (for reading online). These cover just about all the readers currently available. There is more info on each ordering page, as well as samples in some of the formats.
And-- recently, Wattpad made me an offer I couldn't refuse: to allow you to read several of my new stories online, absolutely free!
During some relaxed moments, I take up a brush for paintingwhimsical flowers, still-life, and acrylic scenes (such as above right). All of my artwork is for sale unless otherwise noted. Please take a look at my On Canvas page and don't forget to click on any photo for a larger view of anything that strikes your fancy.
TITLE
SMASH-
WORDS
KINDLE
NOOK
ITunes
KOBO
BOULD* Awards 2020 Short Story Anthology (*Bizarre, Outrageous, Unfettered, Limitless, Daring), containing three of my short stories.

n/a
Order Kindle
* ~ *
Order Print
Order
n/a
n/a
BOULD* Awards 2019 Short Story Anthology (*Bizarre, Outrageous, Unfettered, Limitless, Daring), containing two of my short stories.

n/a
Order Kindle
* ~ *
Order Print
Order
n/a**
n/a**
AUTUMN ROSE
(formerly, Taking Rosie's Arm)
n/a**
Order
n/a**
n/a**
n/a**
HAND IN HAND
Book 2 of the Rosie MacIntosh Series
Order
Coming soon!
Coming soon!
n/a**
Coming soon!
FATAL MISTAKE
Read in serialized form on Wattpad
Order
Order
Order
n/a**
Order
Honor Amongst the Rigid
Order
n/a*
Order
n/a**
Order
Chocolate and Vanilla
Order
n/a*
Order
n/a**
Order
Temporarily Detained
Order
n/a*
Order
n/a**
Order
Oh Henry
Read on Wattpad
Order
n/a*
Order
n/a**
Order
Dear Hunting
Order
n/a*
Order
n/a**
Order
Bone Music
Read on Wattpad
Order
n/a*
Order
n/a**
Order
Three Strikes...Out
Order
n/a*
Order
n/a**
Order

* -- Smashwords offers downloads formatted for Kindle.

** -- Kobo offers downloads in IOS format for Apple devices.

No Matter (3rd place winner in the 2020 BOULD Awards)
Read "No Matter" for free (pdf)
Unsolved Mystery
Read for free on Wattpad
Today at the Amusement Park
Read for free on Wattpad
A Day in the Life
Read for free on Wattpad
An Unexpected Union
Read for free on Wattpad
A Strange Request at a Piano Bar
Read for free on Wattpad
Drama In and Out of the Lab
Read for free on Wattpad
Chasing the Enemy
Read for free on Wattpad
Business as UNusual
Read for free on Wattpad
The Year is 2563
Read for free on Wattpad
Friends on the Town
Read for free on Wattpad
A Lunch Date Gone Wrong
Read for free on Wattpad
Sisters and Cousins
Read for free on Wattpad
Original Artwork (Paintings)
On Canvas